Reflection inspired by Korean romantic comedy | Philstar.com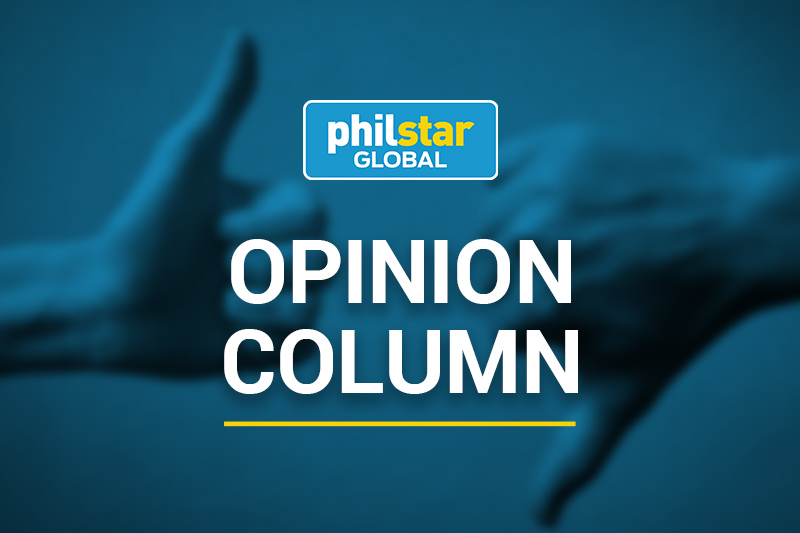 I am an avowed latecomer in the world of Korean "telenovelas" and romantic comedies. But after confessing on our AGENDA show, one of our guests told me "there's no shame in that!" The truth is, when I posted some of the music and programming that I enjoyed, I was welcomed into the world of "K Crazy" viewers and subscribers. Note that production activity for a TV series or multiple episodes of my favorite "Hotel Del Luna" at the moment is estimated to be around $ 13.50 to $ 16.9 million. Romantic comedy has all the makings people would want in a TV series: love, tragedy, story, ghosts, human and ghostly behavior, high fashion, beautiful characters, divine and earthly characters, to say the least. Hotel Del Luna is designed as a pre-departure R&R for the dead, either to complete or complete things that need to be addressed or enjoyed. This is usually for those who go to heaven via a high-end Jaguar limousine, while the obnoxious varieties get an immediate rendezvous with the Grim Reaper who grills or cremates them on the spot.
So am I doing a review or a PR article on the show? Not at all, despite its entertainment content, the writers have managed to introduce concepts that may or may not be on people's minds. For example, in one episode you ask yourself: what do people end up wearing when they die? Is this the way you are? Fine if you're croaking in a hospital or in silk pajamas, but what about those who are prone to shorts and T-shirts? I'm sure some of my spiritually and biblically grounded friends will say I lost it or maybe I'm playing a joke? Of course, we all presume that because we are dead, buried or cremated or both, there will be no human image, just a spirit or a presence that presents itself to Saint Peter or to God, depending on your inclination. .
Several episodes feature agreements and negotiations between the living and the dead, such as a last-minute call to a beloved granddaughter, a woman murdered in the police because her husband is innocent, or a mistaken attempt by corrupt parents. to cover up the nasty act of a child they brought up so badly. When you think about it, all of these scenes and offerings are part of the everyday life of many people currently alive who will become an exponential sense of loss, regret or guilt because we didn't do what needed to be done, we. did not say what had to be said or put things in order while there was still time. Once we die, the Bible and God tell us that there will be no messenger service from Heaven or Hell. Those we leave behind will face unresolved conflict, pain, loss, or unanswered questions. On a practical and material level, I know people who could have continued their lives 25, 30 or even 40 years ago but who are still linked to the material servitude left by their parents or grandparents.
Instead of a blessing, one or two generations end up with a curse. I know great men and women who, despite their best efforts and determination to make a living, remain dissatisfied or incomplete because of a "biological" parent who refused to acknowledge what they brought to life. Whether it is an illegitimate child, an unwanted pregnancy or simply a person deprived of recognition, these are people who have been unfairly punished and pay for the sins of others, people who could have be a quarter or a half of a parent but have selfishly or actively chosen to be a stranger. It would surely be just as painful for people who have been forced to give up their chances of having a life because of emotional pressure or blackmail from a parent, spouse or someone else.
Another scene that got me thinking is when the main character and "owner" of Hotel Del Luna, Ms. Jang, confronted the soul of a serial killer. Due to the serial killer's arrogance and spite, Ms. Jang decided to immediately burn the soul, only to find that her powers had no effect on the soul which was being protected by a force. It was then that they both realized that the Angry Ghost's shield and power came from an army of online users who expressed their hatred by swearing or cursing certain individuals to death. Our current reality, with the curse of COVID-19, has been filled with anger, fear, even hatred. Experts and world leaders have started telling us that the pandemic will be with us for at least four years. We placed all our hopes in vaccines but while waiting for the virus, like some Angry Ghost, has continued to change shape.
Epidemics and pandemics are nothing new, but I think our attitude and our spirituality have worsened over the years. We now rely on medicine, science and government intervention to fight war less, a component of all great wars through the ages: prayer. We have heard and seen very few spiritual leaders, church leaders, and spiritual community leaders calling for collective public prayers to storm the Gate of Heaven. There was a time when there were national prayers, evening prayers, family prayers, etc. Filipinos got down on their knees, not on their phones, tablets or televisions. They prayed with their hearts not only online, but together at home and on their knees. This may be what we need to fight the angry ghosts of COVID-19.
* * *
Email: [email protected]