Louis Vuitton celebrates its 200th anniversary and has never looked so good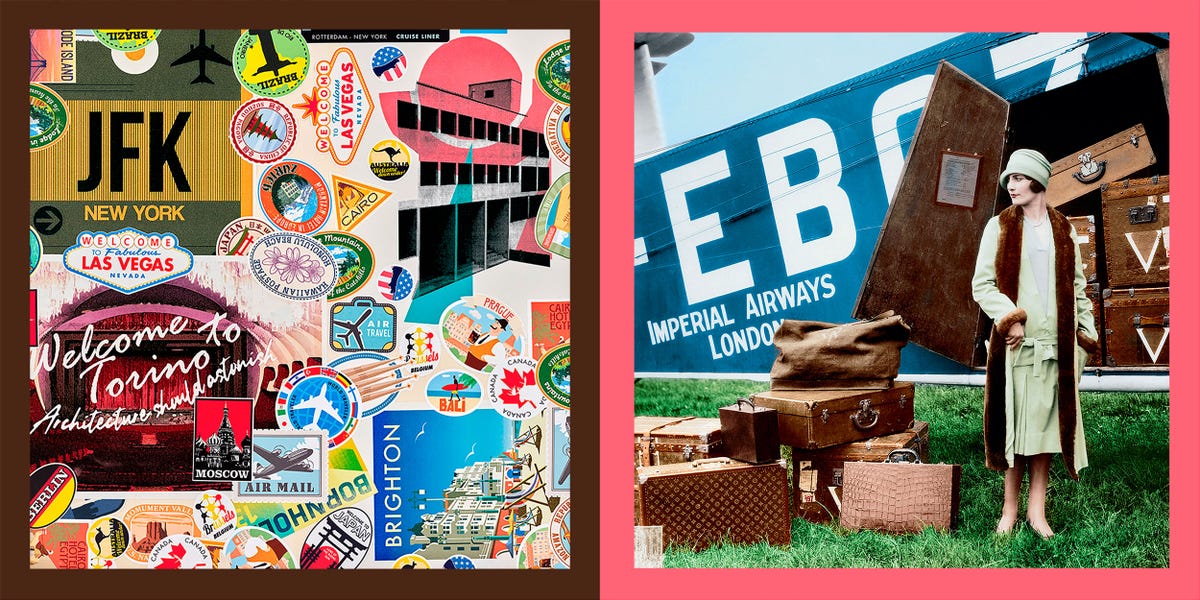 In 1835, a 14-year-old boy set out on foot for what would be a two-year trip to the French capital. The young Louis Vuitton set out from Jura, a rugged forest on the Swiss border, and arrived in Paris at the age of 16 with the wisdom of twice his age.
Very quickly, he found work with a trunk maker / packer named Romaine Maréchal and learned the trade. In 1854, Vuitton opened his first store in Paris, devoted to luggage. He caused a stir with his invention: a flat-top chest (previous versions were curved) that could be stacked on trains and ships. Thus was launched not only a travel innovation, but one of the most successful and sustainable luxury homes in the world.
This month, the Vuitton brand is launching Louis 200, a celebration of the bicentenary of its founder. To mark the occasion, 200 creatives, including artists, designers, architects and even an astronaut, were invited to design trunks (some physical, others digital) based on the original.
Among them: a kitsch trunk glued with travel stickers by Milanese architect Hannes Peer; a minimalist monochrome version by architect Sou Fujimoto; and a cubist sidecar from PLAYLAB, an artistic design practice with a Pop Art sensibility. The trunks will be on display this fall in Louis Vuitton windows around the world. In tandem, each employee chose an association to which Vuitton will pay a total of 2 million euros.
And that's just the start of the global birthday festivities. The brand commissioned writer Caroline Bongrand to compose a fictionalized biography of its founder, available at Gallimard in French and English this fall. In December, In search of Louis, a documentary on the young life of the designer, debuts on Apple TV.
In a sense, Louis 200 comes full circle by offering a synthesis of a brand that links history to contemporary innovation. Louis Vuitton was in every way ahead of his time: he was a friend of fashion (contemporary of the father of haute couture, Charles Frederick Worth) and had a clientele of celebrities (including the Empress Eugenie de Montijo, wife of Napoleon III ).
His successors then designed mobile library trunks filled with books for Françoise Sagan and trunks fitted with beds for the intrepid Italian explorer Pierre Savorgnan de Brazza. Today, the brand continues in the tradition of its founder, collaborating with the most brilliant artists of our time. Roll on the next 200 years.
This story originally appeared in the November 2021 issue of ELLE DECOR. SUBSCRIBE
This content is created and maintained by a third party, and uploaded to this page to help users provide their email addresses. You may be able to find more information about this and other similar content on piano.io