A business case for investing in women scientists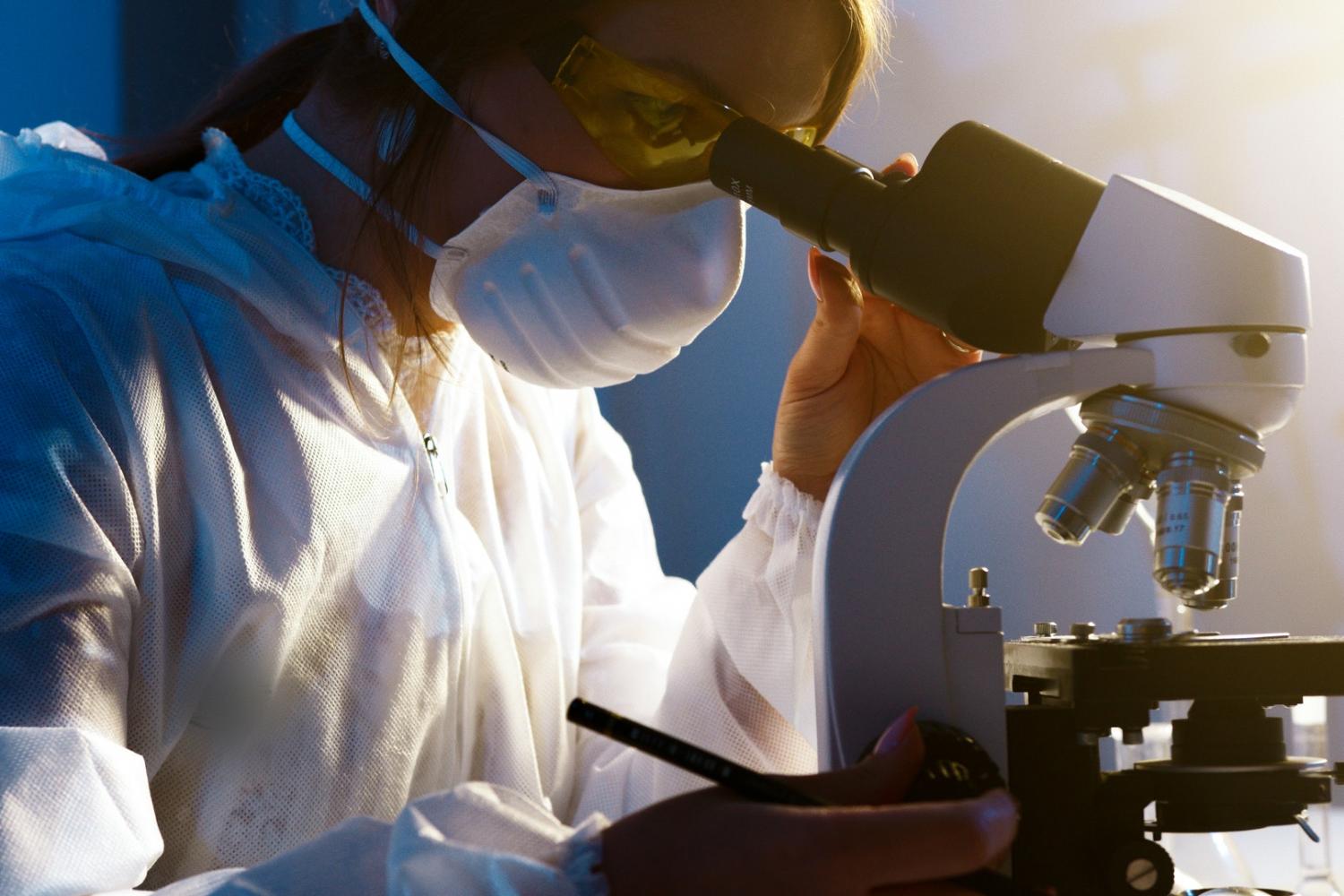 Imagine being among the pioneering women scientists – in this case, a physicist – in their twenties. Then you realize that your doctoral thesis is so remarkable that not only can your findings point the way to accelerate the development of life-saving drugs, but your colleagues now want to start a business with you to advance the technology.
This rapid progress has been a reality for Dr Nabiha Saklayen, CEO and co-founder of Cellino. His vision is to automate personalized and autologous cell therapy. Stem cell-derived therapies and regenerative drugs could potentially cure certain diseases, including Parkinson's disease, diabetes, and heart disease. Using a patient's own cells is in many ways the safest and most efficient way to regenerate healthy tissue for a person's body. However, most autologous cell therapies are labor intensive and involve expensive laboratory overheads. Cellino is working to change that.
Members of the Cellino team are experts in stem cell biology, machine learning and laser optics. Their mission is to make personalized autologous cell therapy accessible to patients. The process of generating patient-specific stem cells typically involves a highly trained scientist working on a bench, examining cells with the naked eye, and removing unwanted cells with a pipette tip. the business approach connects different disciplines to automate the process.
The potential impact of Cellino's new biotechnology is Herculean. And it's true that clinical trials can prove that the technology is ready to evolve and avoid the problems that led to the downfall of companies like Theranos as well as lesser-known startups like Laguna Pharmaceuticals and Revision Optics; Nonetheless, the team that advances Cellino's unparalleled technology will need to be paired with equally astute business leadership.
As Dr Jennifer Doudna, Nobel Prize-winning biochemist and founder of the International Genomics Institute (IGI), said in a Fast company interview, "Being a brilliant scientist doesn't automatically make someone a brilliant businessman."
To this end, IGI has partnered with fashion designer and executive Tory Burch to launch the Tory Burch Fellowship at IGI. The one-year scholarship program is designed to help female entrepreneurs lead, grow and develop businesses in the field of genomics.
It is perhaps not surprising that Dr Saklayen received the inaugural scholarship. What sets this program apart from other biotechnology research grants is its emphasis on business guidance and education. Dr Saklayen will have access to $ 10,000 for business education; Personalized coaching and mentoring sessions for fundraising, executive training for challenges including conflict resolution and up to $ 50,000 for research supplies.
While Cellino has already secured $ 16 million in seed funding led by The Engine at MIT and Khosla Ventures in addition to recent scholarships, the business forecast should prove useful as the average biotech venture capital investment has more than doubled over the past decade.
As Dr Doudna said in Cellino's recent announcement, "Part of our mission at the Innovative Genomics Institute is to bridge the gap between research and real-world impact. In the years to come, as Dr Saklayen guides Cellino forward, bridging the gap between scientific theory and real impact will be critical. Obtaining more funding while repeatedly conducting scientific tests in addition to launching public relations campaigns are monumental tasks that many people challenge. We hope that this startup and those who support it can meet the challenges and offer life-saving therapies to people with disease.
The IGI Tory Burch Fellowship also sends a message to the scientific and business communities: Women are increasingly pursuing careers in STEM (science, technology, engineering, and mathematics), but women scientists often face many challenges and, in the long run, can benefit from financial and professional support. More and more women are launching startups in many industries, but getting the necessary funding at a much lower rate than their male counterparts.
"Despite the groundbreaking research, discoveries and achievements of women in science and technology, in 2019 only 35% of students enrolled in STEM courses were women," wrote U.S. Representative Haley Stevens last month. "We need to fund strong programs to create opportunities and training that lead to viable career paths in technology, engineering, health sciences, science policy and academia – and we need to do this in a way that creates a stronger and more diverse STEM workforce.
Image Credit: Artem Podrez / Pexels